My name is Adam Zimmerman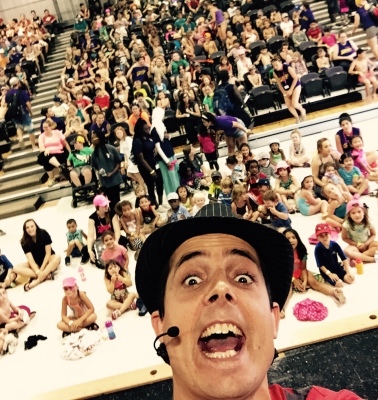 Hello
Eccentric Adam is one of many characters I have created.  Character work from the base of play and clown are embedded naturally into all of my shows.  Play to Play, Crayons, The Dinosaur Project, Zip-E the Clown,  and even birthday parties have all been artistically directed and customized for a clients need to play. 
I offer a wide variety of performances you can choose from.  Whatever base character or image you see on this site can be adapted and customize to your evnets needs.  I am here to be playful with my crowd, not make fun of.  From birthday parties
for toddlers to full stage productions for the whole family,
there is no limit to your imagination, therfore there is no limit
to what I can create for you, my community, an audience, and 
​all families.

Play and playfulness are the cornerstones of my work.  As Eccentric Adam I can steer clear of social clown phobias and
other stigma that accompany the word clown, but still perform and play as a clown for all to see.  Play as a word describes a natural state of being.  We forget how to play, why we play and more importantly how being playful can generate meaning in our lives and the lives of those we encounter each and every day. Rember, play is a good thing, remember who you were . . .